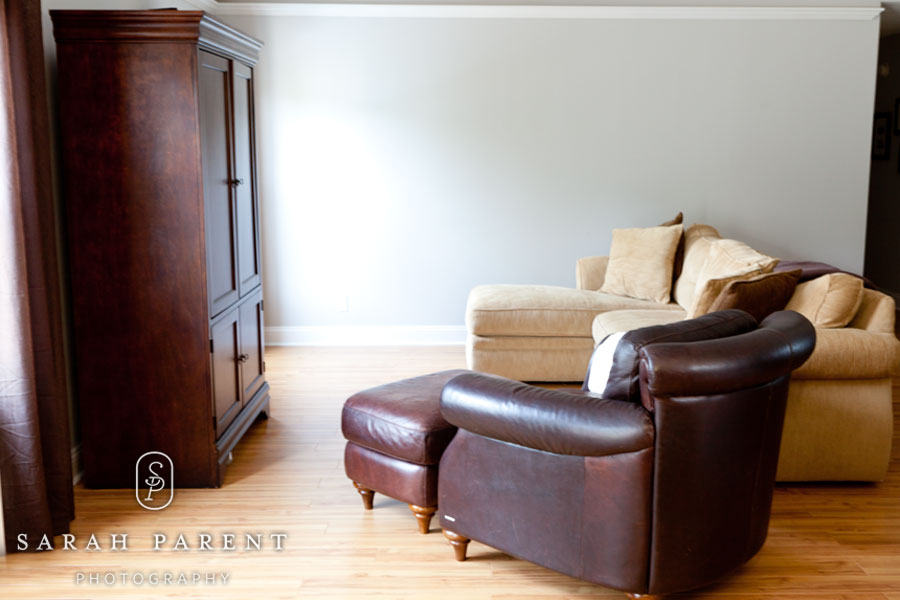 I specialize in creating art for my clients' homes.   I believe that large wall portraits are the perfect way to enjoy your images and a better alternative than smaller prints that eventually find themselves in a drawer or storage bins.  But, for the longest time, my own walls were completely devoid of the very thing that I tell my clients is so important.  I was too busy in my work to take time out to hang artwork in my home.  I'm talking YEARS went by and although I would take lots of photos of my kids, they somehow never managed to make their way to my walls. 
It was starting to really get to me, so I finally I decided to do something about it.  Every summer we travel to New England and each year I do a photo shoot with my kids on the beach.  Sometimes I would get prints made (see drawer comment above), but this time, I had something bigger in mind.  On our way to New England, we made a detour to visit my stepbrother, Charles, and his family in the Washington, DC/Maryland area.   While we were there, we visited the Smithsonian, and I was incredibly inspired by the Nature's Best Photographer exhibit.   The gallery prints were huge and they glowed.  I knew immediately I wanted something like that on my walls and I wanted to feature my two children in a setting that my family adores– the beach. 
The resulting photo shoot was exactly what I had envisioned.  Watching them play on the beach is a moment I wish I could put in a bottle and keep forever.  Now that I have those moments in near life-sized format on my walls, I can.  
Here's my living room before (dull, drab and completely uninspired):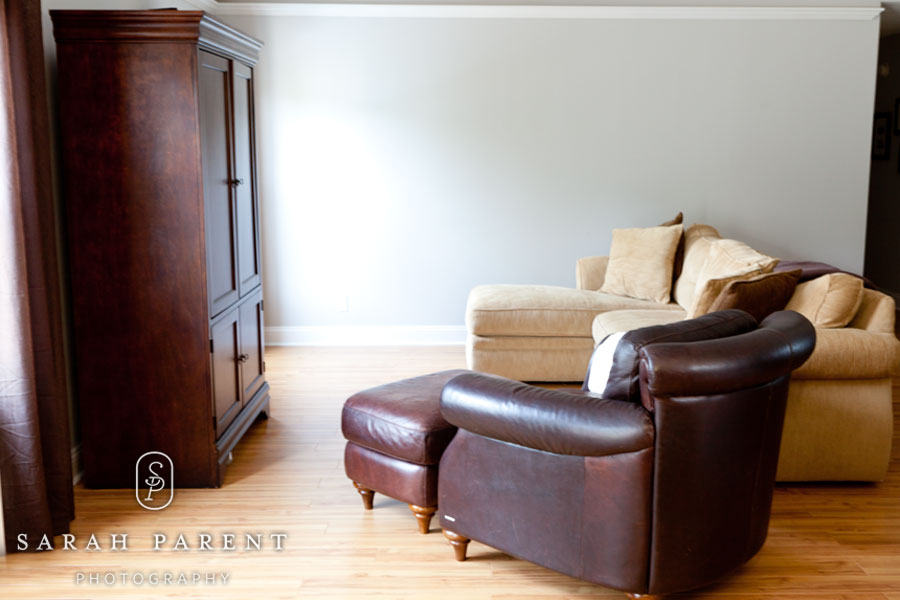 And here's the after (happy, vibrant, and full of life):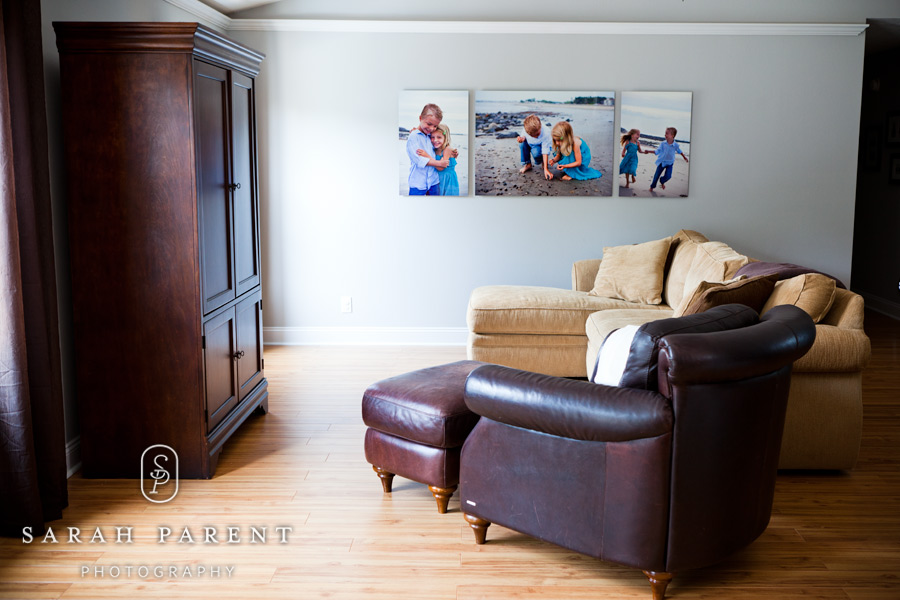 Even my cat's pretty pleased with the way it turned out (I'm pretty sure that's her look of approval)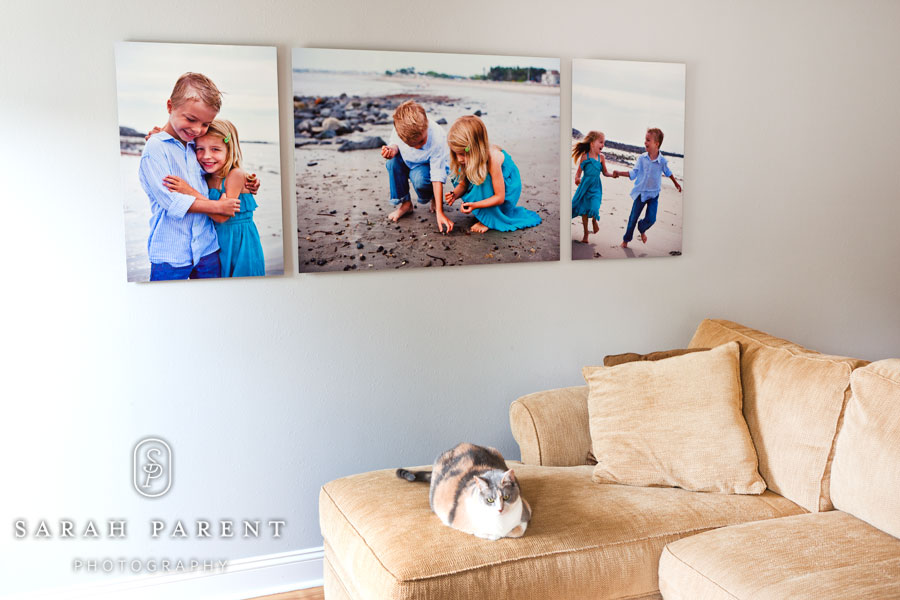 Everytime I walk into my living room now, my heart feels super happy.  Another bonus is that my kids are thrilled to see themselves on the walls.  They have the most adorable conversatons about which photo is their favorite and why.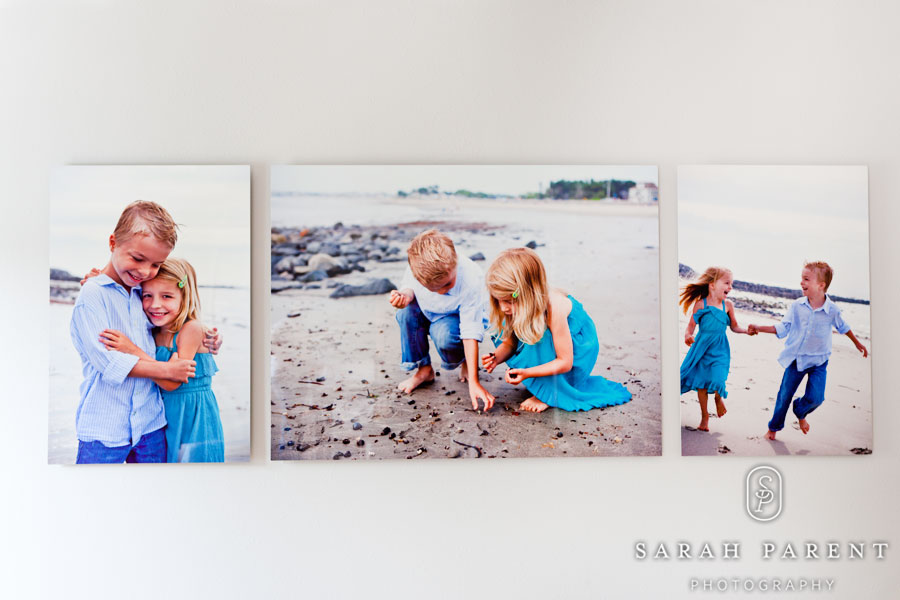 My husband very graciously agreed to hang the photos for me.  Maybe because he knew I would very likely eyeball it and this kind of thing requires precision (Notice he's using lasers y'all)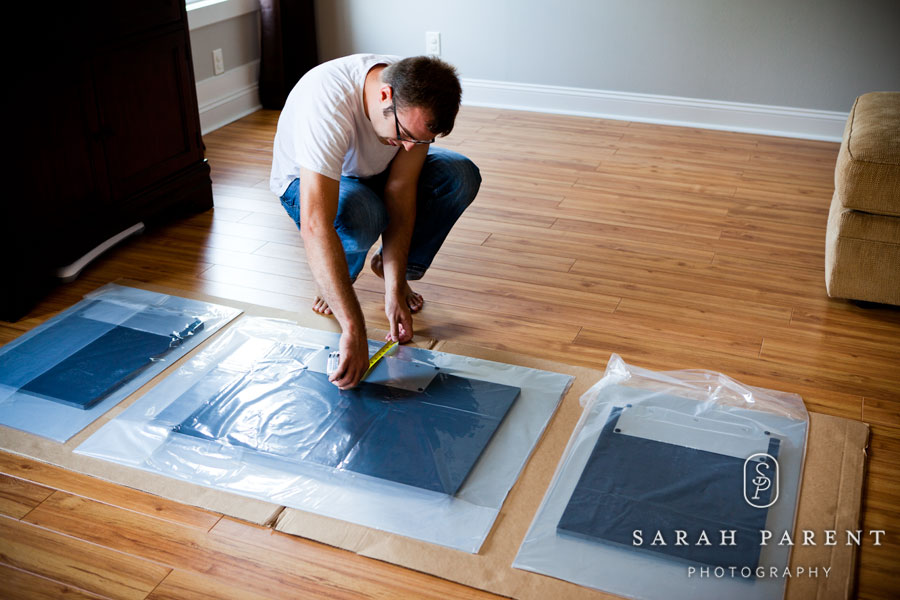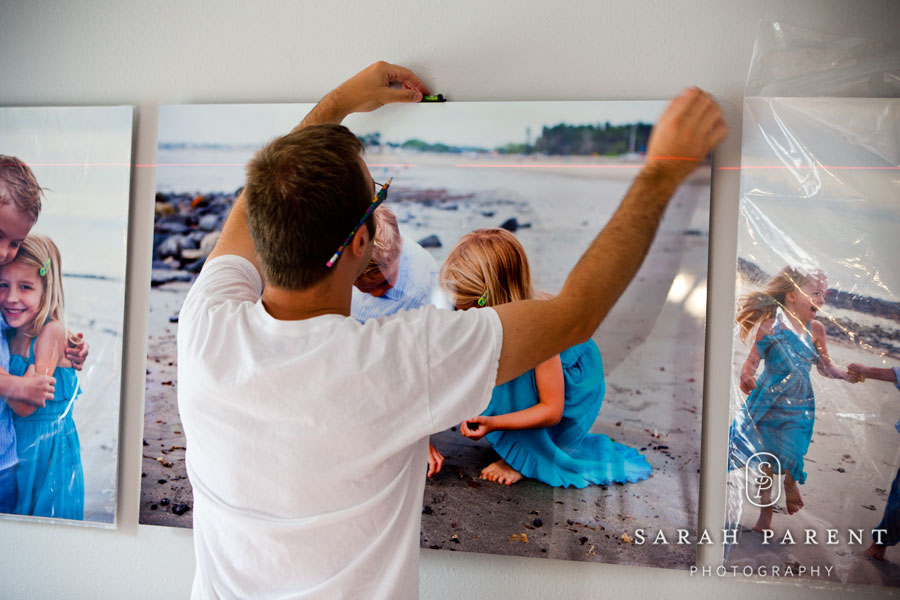 I wanted to print the photos on acrylic, which is what the Smithsonian photos are printed on.  However, I was unable to get the sizes I wanted.  After a cookout at a fellow photographer's home (Hi Brian!), I noticed the thin metal prints hung in his home and loved how they glowed just like acrylic.  They come ready to hang and appear to be floating from the wall.  You can see the details in the photos below.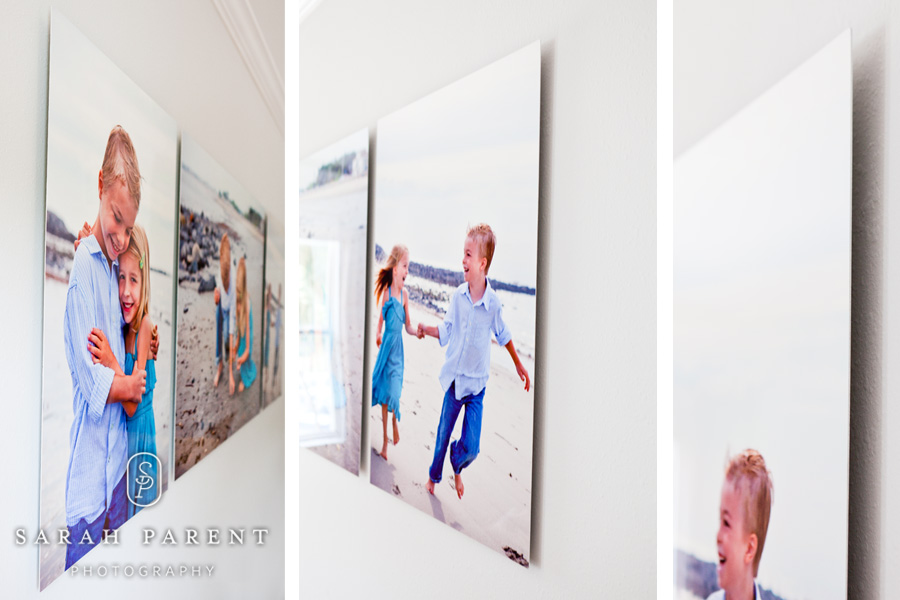 I am now offering this metal gallery display to my clients.  I've named it the "Hampton Collection" in honor of Hampton Beach, NH, where these photos were taken.   Interested in creating a gallery display in your own home?  Contact me and I'll be happy to schedule a consultation to discuss what would work perfectly on your walls.
Check out my Facebook page!